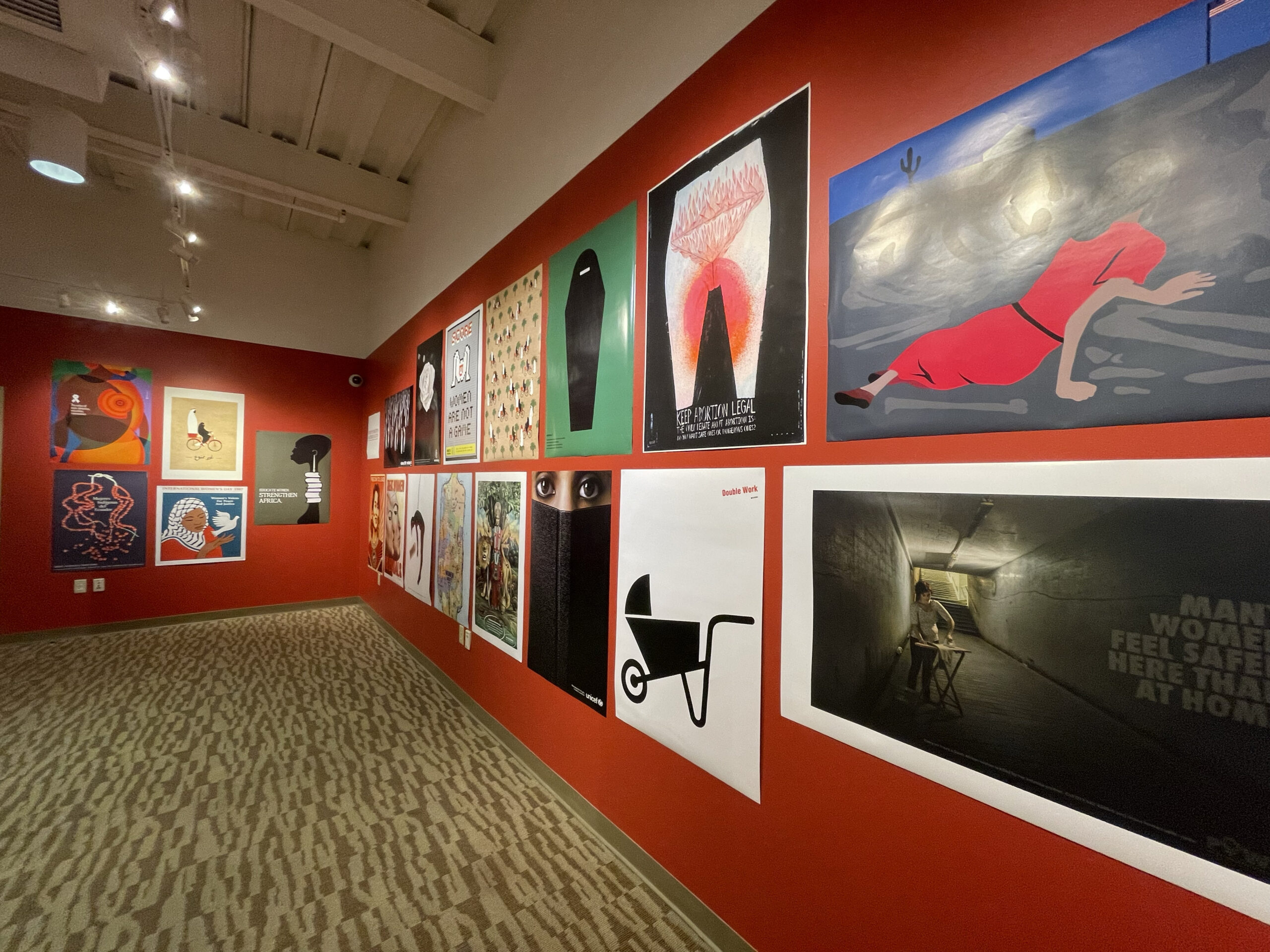 Women's Rights are Human Rights: International Posters on Gender-based Inequality, Violence and Discrimination
This exhibition features 100 posters by different artists that celebrate and acknowledge protecting and promoting human rights. Ranging in style, these works actively challenge gender inequality and stereotypes, advance sexual and reproductive rights, and promote the protection of women and girls against brutality. In their collective visual voice, these posters promote women's empowerment and participation in society while challenging religious and cultural norms and patriarchal attitudes that subordinate, stigmatize or restrict women.
Organized and curated by Professor Emerita Elizabeth Resnick, Massachusetts College of Art and Design, Boston.
For more information visit:
www.womensrightsarehumanrights.org
Monday, November 28 – Friday, February 3, 2023
Heftler Visiting Artist Gallery
Thursday, February 2, 2023 | 4:30 – 6:30 p.m.
Carol Grillo Gallery